Wouldn't it be wonderful to fill your home with songs from the Bible?
Celebrate the joy of Christ-centered praise with a special Superbook Songs DVD and audio CD bundle! Sing, dance, and praise the Lord with 16 action-filled music videos, including Christmas favorites!
Enjoyed by kids of all ages, the lively music videos feature on-screen lyrics so anyone can join in! Each song is filled with vibrant, uplifting dance, and Christ-centered lyrics to lift the spirits and keep the young ones entertained!
Beautifully shot in HD video, these fully choreographed songs of praise are sure to become a family favorite.
Featuring faith-filled songs like:
The Salvation Poem. Shout Aloud. Celebrate Your Victory. Endless Adventure. Holy, Holy, Holy. He Has a Plan. What God Wants. We Won't Ever Stop. You Are the One. Joshua Fought the Battle of Jericho. Lord of Everything. What A Friend We Have in Jesus. Joy to The World (Christmas). It's Jesus (Christmas).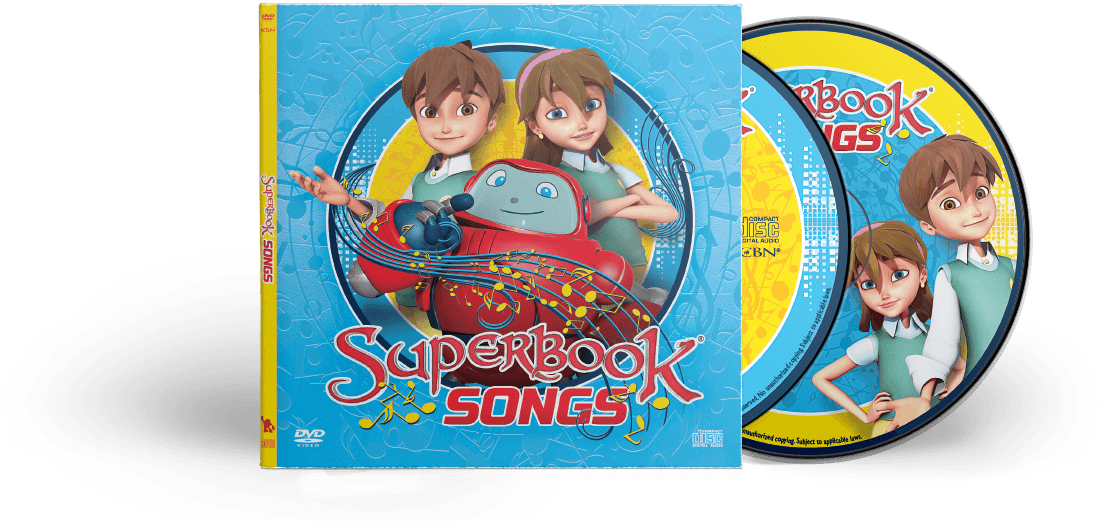 Get This Limited Edition DVD + CD Bundle Today!
Free shipping!
Not available in stores
Order online in the USA only. Order by phone: 800-823-6053. Canada: 877-431-7887.